Nelson Packaging is conveniently located in West Central Ohio, with highway and rail access to 60% of the U.S. population and 63% of all U.S. retail operations. Our strategic location ensures that your product reaches your designated market on time.
---
---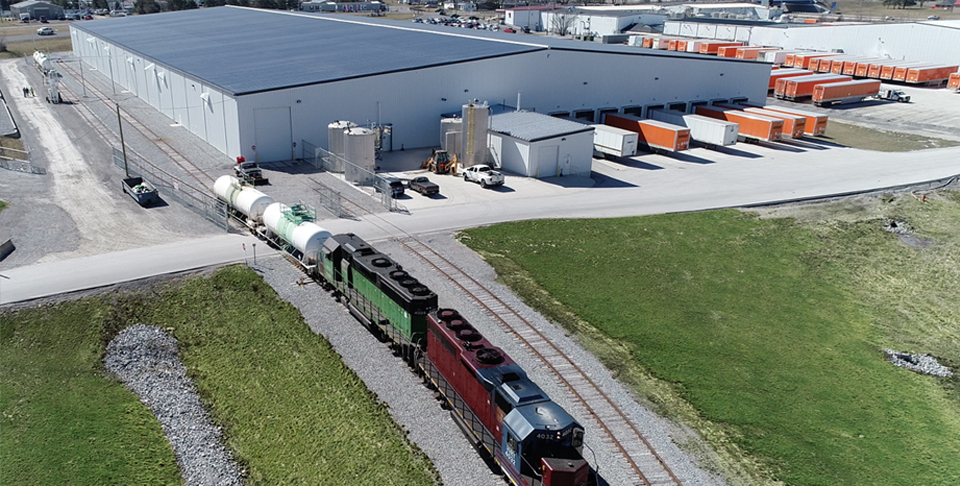 A key feature of Nelson's ability to save time, money and eliminate potential shipping problems before they occur is our indoor and outdoor high-volume rail transloading capability. With three rail spurs coming onto the Nelson Packaging Company grounds – two outdoor, one indoor – we are able to quickly and efficiently load your product onto rail cars, enabling you to easily reach your market anywhere in the United States.
Our rail spurs are served by CFE and have Class 1 Interchanges with CXNT, NS, BNSF, UP, CN and CP rail lines giving you access to major rail lines at substantial savings.
We are able to receive your raw materials via rail, make your finished product, and pump that final product directly into containers ranging in size from 5 gallons to 22,000 gallon rail cars for shipping.